About Us
How the Zip Zap story came about: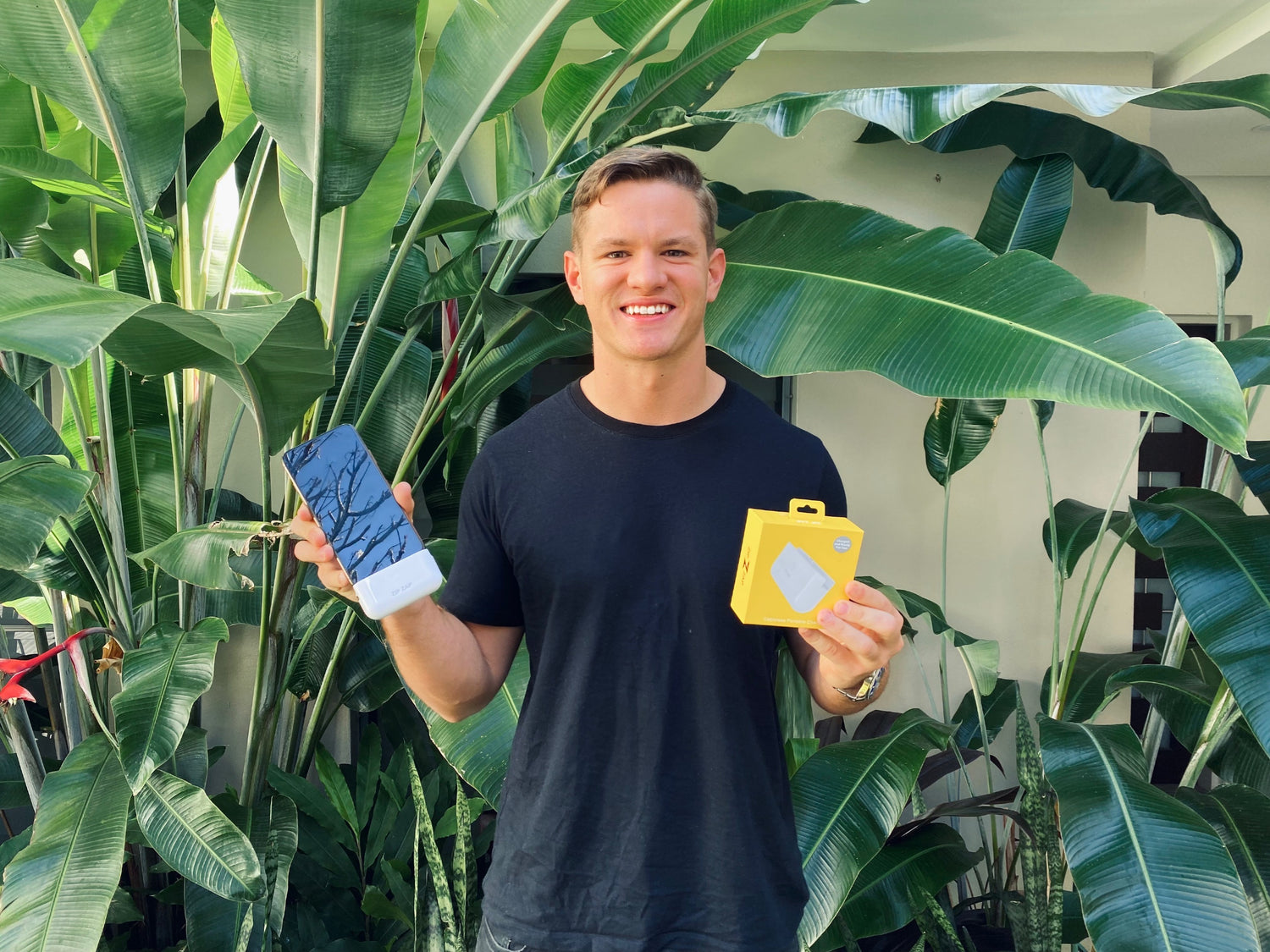 Bailey Page | Founder
The story of Zip Zap began when, then 20 year old, founder Bailey Page was on a night out with some friends when his phone suddenly died. He was attempting to order an uber ride home and wasn't carrying a phone charger with him, leaving him stranded and helpless.
The initial idea sparked when he thought to himself; "wouldn't it be convenient if I had a small device, that didn't require a charging cable and that could fit into my pocket whilst simultaneously re-charging his phone." He thought an idea so simple would have already been developed but was really surprised when he couldn't find a product fitting this description and saw an opportunity to create Zip Zap.
Zip Zap is not only an Australian first, but global first! Introducing the first cable-less technology to the charging industry. This innovative cable-less charger has a unique bracket design that secures the charger to your device and has a '3 in 1' built in charging capability for iPhones, AirPods and iPads.
For users who want to remain connected to their devices, Zip Zap offers a solution to accomodate for people on the go without having to worry about carrying a large bulky power packs or a cable!
If you have any questions about our products, please do not hesitate to contact us via the "Contact Us" page for more information.