Regular price
$139.95 AUD
Regular price
$189.95 AUD
Sale price
$139.95 AUD
Unit price
per
Sale
Sold out
Two x 5000mAh Wireless Magnetic Power Banks
Product Features: 
The Ultimate Travel Pack, Buy Two Zap Pad's and Save Big!

Enjoy Hands Free Charging On Your Next Adventure!
5000mAh Capacity

Strong Built-in Magnetic Stand

Built-in Fast Charging 

Dual Position Capability

USB-C Output: (5V/3A, 9V/2A, 12V/1.5A)

TYPE-C Input / Output 22W Max 

Wireless Output: 

5W/7.5W/10W/15W

Compatible Charging For IOS Devices, iPhone Models 12, 13, 14, 15 

Provides 1x - 1.5x Additional Battery Charges
View full details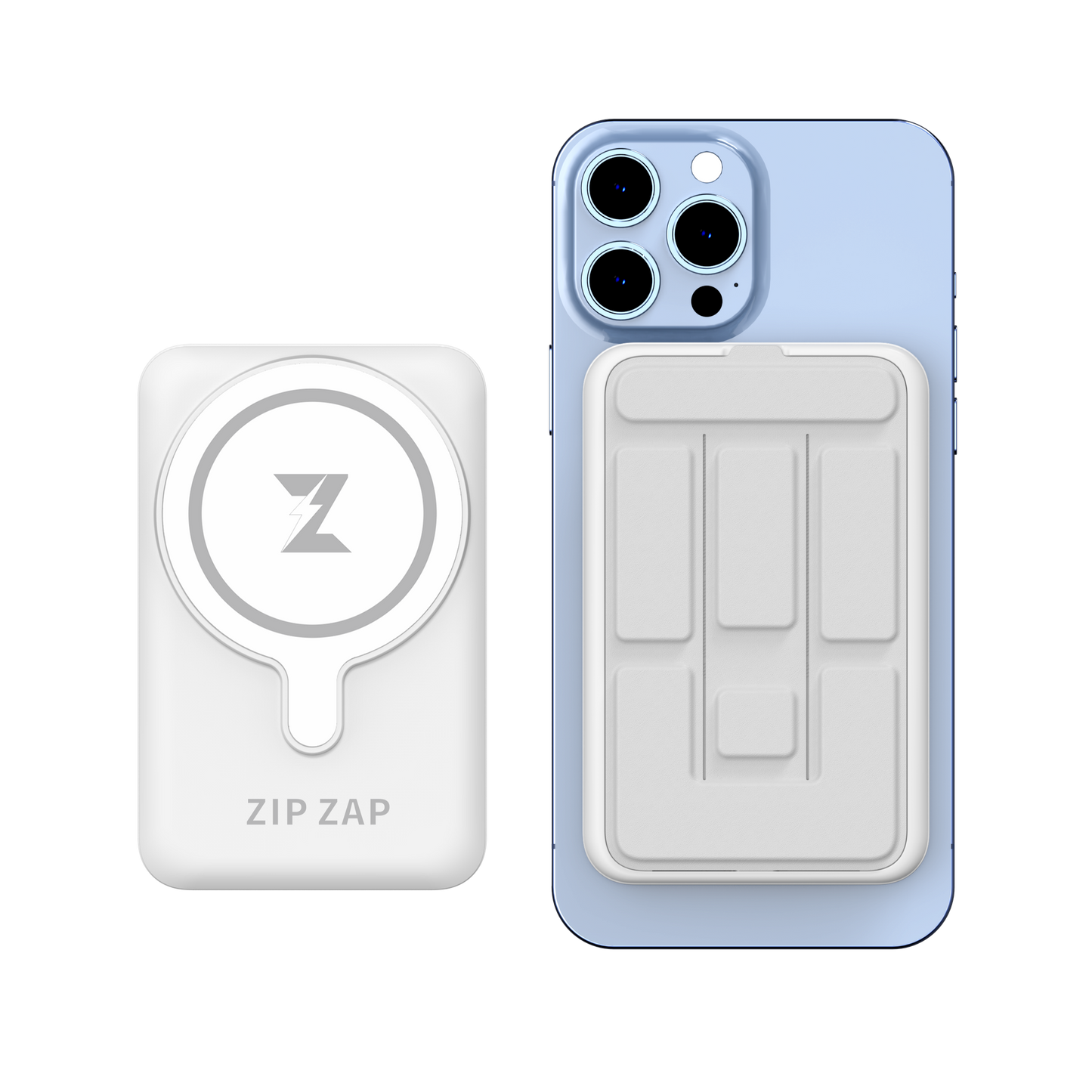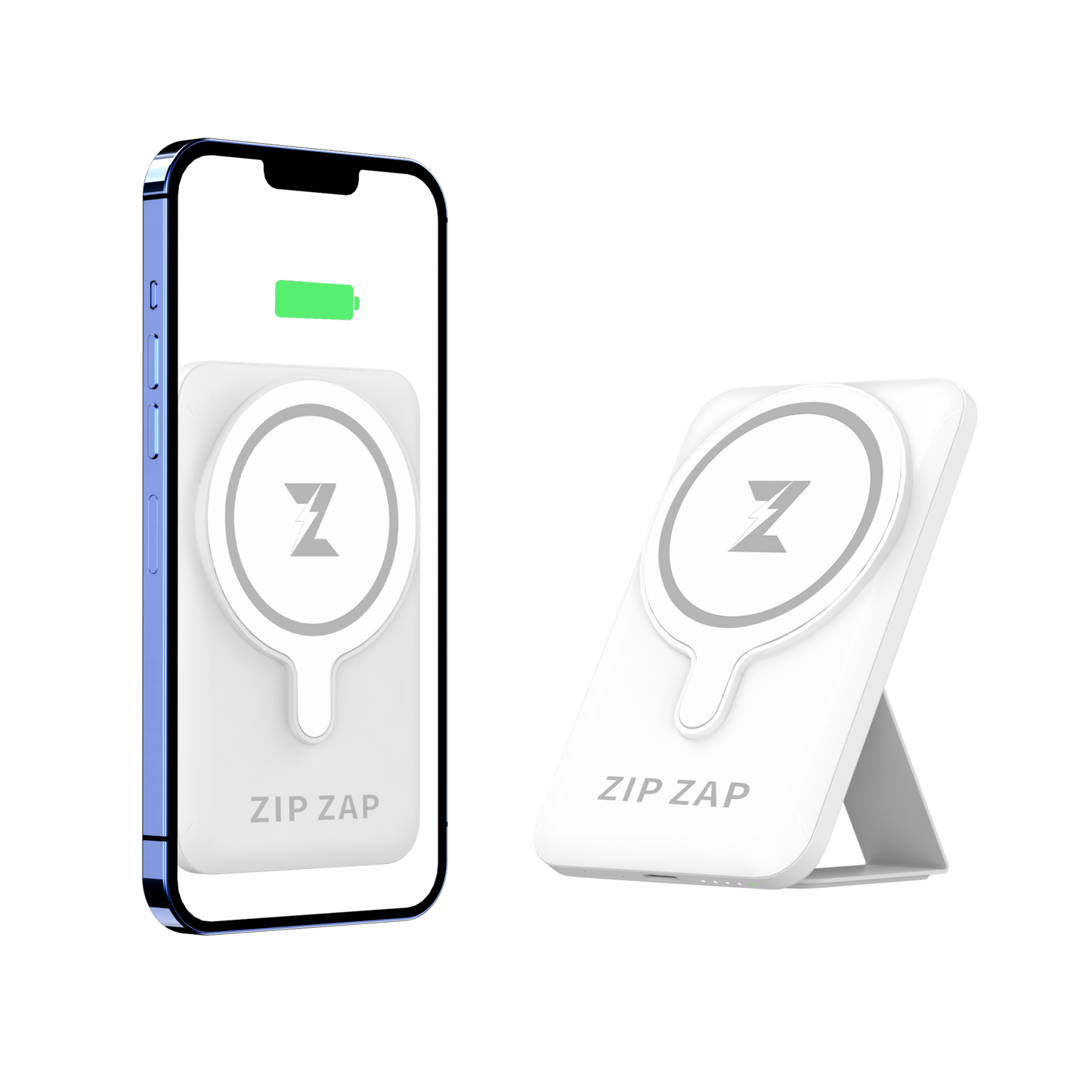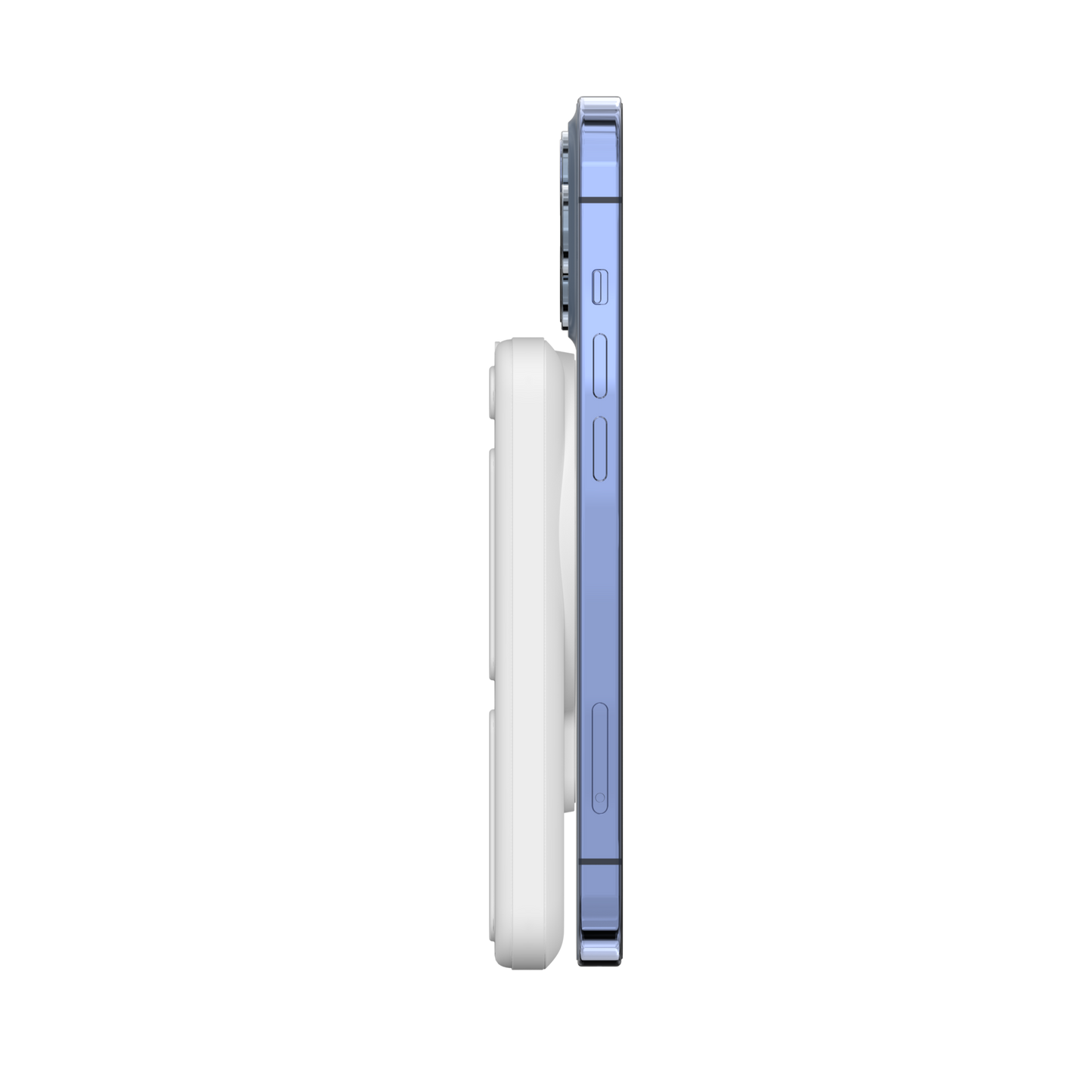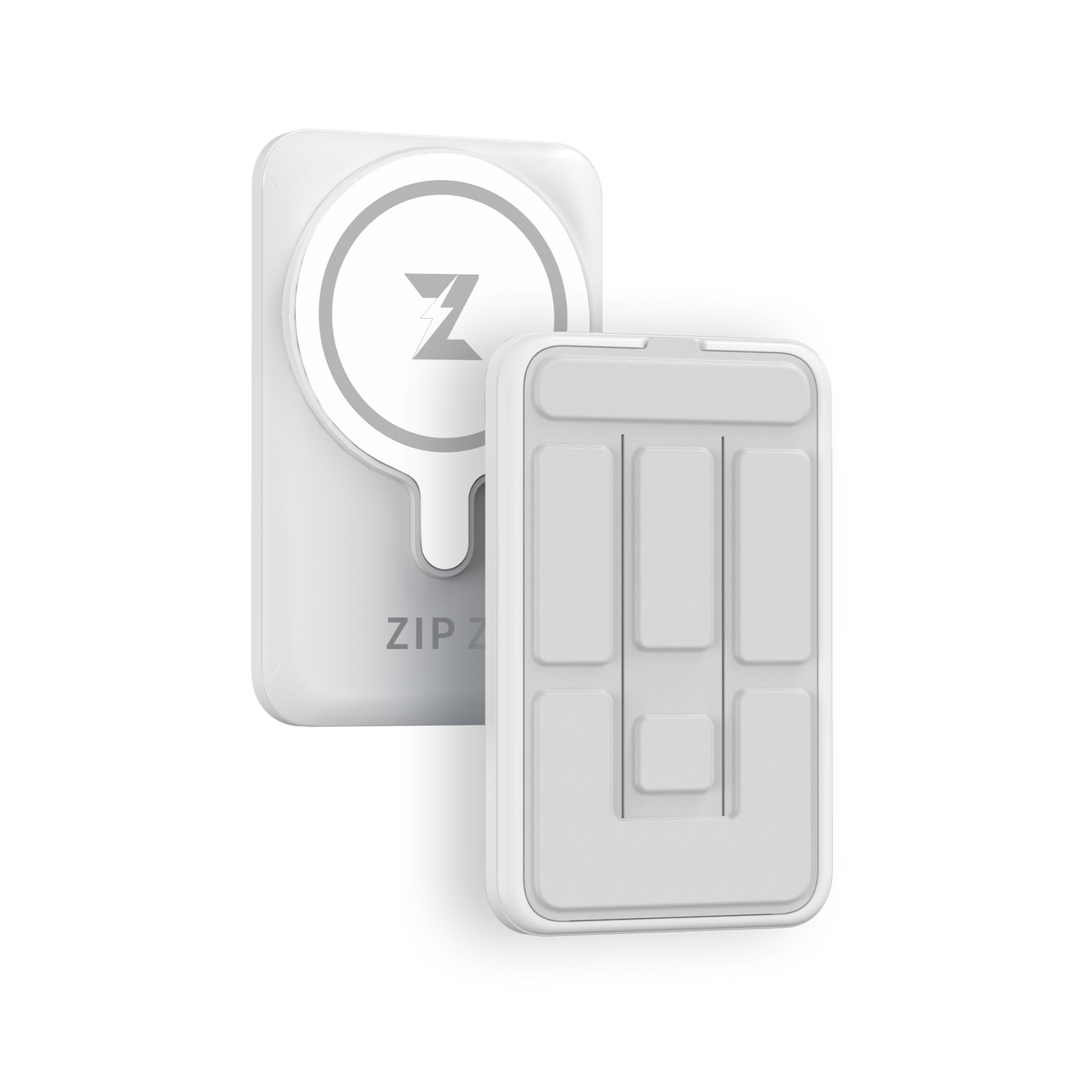 What our customers are saying
My Phone wouldn't charge on the flight for Sydney to LAX and as we were delayed 4 hours I needed to be able to book rooms at LAX and change our flights. If not for the charger I couldn't have done it. The Zip Zap was incredible and I love it. It was so easy and practical to put on my phone and didn't need any cords! It was a life saver for me.
Was out at dinner with some mates and my phone went flat when it was time to head home. Luckily I had my Zip Zap in my pocket and was able to get in a taxi! Legendary, I love this product and have recommended it to all my mates!!
I saw your product on Sunrise last year with Sam Mac's weather promotions and was so impressed, I bought one for my son who lives in Europe. Once he worked out how to use it, he was very impressed with the product. I decided to buy myself one this week and I am really happy with it. I love the story associated with the development of the product. I teach Design & Technology in a NSW school with a year 12 class. I took my ZipZap into class today to use your story as a case study of a designer identifying a need and then creating a product to meet that need. Some of my students were so impressed with your design that they immediately went onto your website and bought one. Great Product!
I was having an issue with using my Zip Zap, I reached out to them via email and within 1 minute they were so helpful in solving the issue (I was just making a silly mistake) Thanks so much for your help!! Best customer service on the planet!
Zip Zap is so handy to keep in my handbag! I love my Zip Zap. I use it all the time when I'm out away from home and it's small size makes it so easy to carry in my handbag with me. 100% recommend buying!
I was out at my daughter's 12th birthday party and I was on my phone all day taking pictures until my phone suddenly went flat! I was very worried as we hadn't paid the bill yet and I was planning on using apple-pay on my phone, luckily I had my Zip Zap in my handbag which got me out of trouble! It charged my phone back up in minutes - Life Saver!
I took my Zip Zap with me on my holiday to Italy, from taking lots of photos and videos all day on our tour my phone was on low battery. The Zip Zap was perfect to carry around with me in my handbag and charged my phone right back up again to 85%! Very happy with this product.
Such a simple and easy idea to use, I love that it has no cables and charges my phone quickly. Great job young man, I have recommended it to all my friends and family.
I'm a professional photographer and one day I was out on set shooting with a client in a rural location when my phone suddenly went flat. I can't tell you how much STRESS I had because I needed my phone!! Luckily I remember I had charged my Zip Zap and left it in my car glove box - OMG it was the biggest life saver, this is the best product ever, I've bought 2 more to put in my handbag and work !
I work in Real Estate and as most people know - we are constantly on the move between listings and we especially need on our phones! Last Saturday I got caught out towards the end of day as my phone went flat and I had to call clients but was away from the office. Luckily I had my Zip Zap in my suit pocket and was able to put it on my phone and charge it - whilst making calls on the move! Hats off for such a great idea, very easy and convenient to use as there's no cords!